🎉 80s Night DJCruz Seacrets. Join us for an electrifying blast from the past at Seacrets this July 30th! 🌟 It's time to rewind the clock and transport ourselves to the legendary era of big hair, neon lights, and unforgettable hits! 🎵✨
📅 Date: July 30th ⏰ Time: 9:00 PM onwards 📍 Venue: Seacrets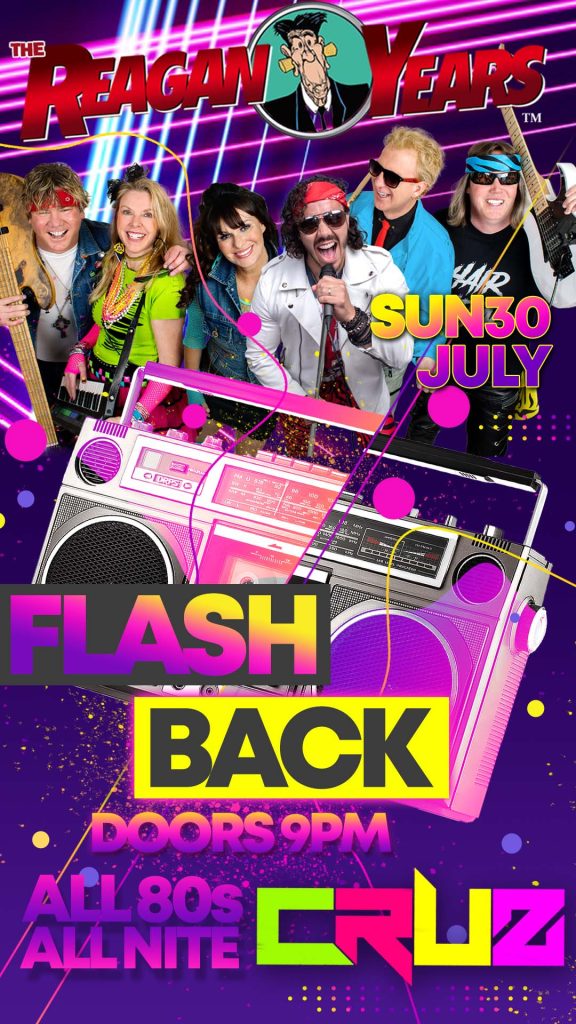 🎧 Get ready to dance the night away as DJ Cruz spins the turntables, pumping out the most iconic tunes from the 80s! 🎶 From synth-pop to hair metal, new wave to classic rock, he'll have you grooving to the beats that defined a generation. 💃🕺
🌟 But that's not all! The stage will come alive with the sensational live performance by The Reagan Years, taking us on an unforgettable journey through the greatest hits of the 80s. 🎸🎤 Brace yourself for an energetic performance that will have you singing along to every nostalgic anthem!
💥 Put on your leg warmers, tease your hair, and don your most vibrant 80s attire because we're going all out for this one! ✨🌈 We want to see your best 80s-inspired looks. Come dressed to impress and prepare for a non-stop fun and memories night.
🍹 Seacrets will serve delicious cocktails and tasty bites to keep your energy high as you party like it's 1985! 🍸🍔 So grab your friends, make memories, and let the music transport you to an era of pure awesomeness.
📷 Don't forget to capture the night's magical moments and share them using our official event. Hashtag: #80sNightSeacrets 📸✨ Your photos might even be featured on our page!
80s Night DJCruz starts early
🌟 It's time to relive the 80s in all its glory! Join us at Seacrets on July 30th. Starting at 9 PM, for a night of nostalgic music, incredible performances, and endless good vibes. Get ready to party like it's 1989! Let's go! 🙌🎉 #80sNightSeacrets