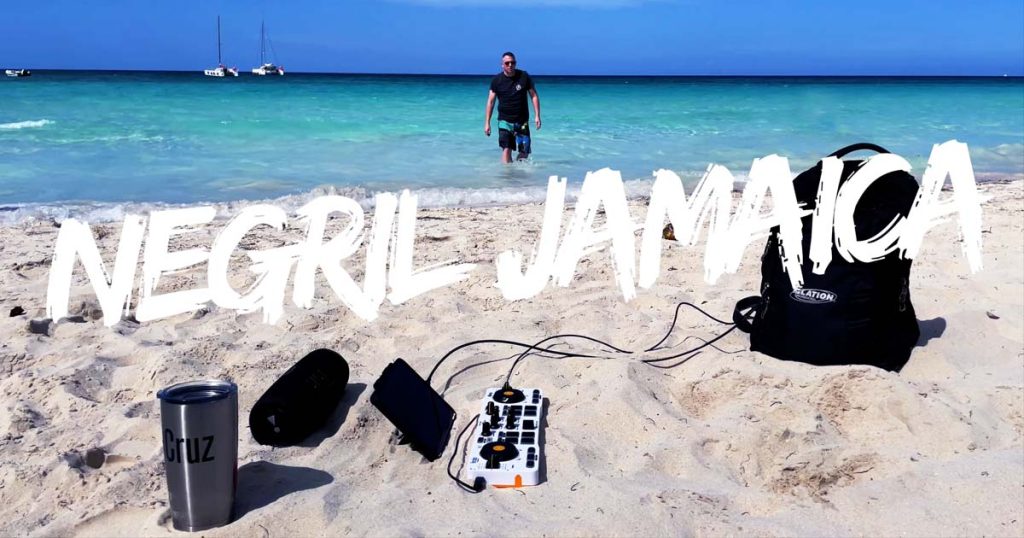 DJ Cruz is looking for a laid-back and relaxed atmosphere where he can just chill out and DJ on the beach in Negril, Jamaica. He wants to soak up the sun and the Caribbean vibes while playing his music and enjoying the moment. He's seeking a place where he can just let go and be in the moment without any distractions or pressures. The sand between his toes and the sound of the waves in the background is the perfect setting for him to just relax and enjoy the moment. He's excited to be able to DJ on the beach and provide a soundtrack for people to enjoy while they soak up the sun and the beautiful surroundings. It's a day for him to just let go and have fun while sharing his love of music with others.
Rondel Village and Spa is in the heart of Negril's 7 Mile Beach
7 Mile Beach, also known as Negril Beach, is a famous stretch of white sand located on the west coast of Jamaica in the town of Negril. Negril is known for its clear waters, lush vegetation, and beautiful sunsets. The beach is approximately 7 miles long, hence the name. Many resorts and hotels are located along the beach, making it a popular vacation spot. Visitors can find various restaurants, bars, and shops along the beach, as well as beach vendors selling souvenirs and local crafts. It's also known for its nightlife, with many bars and clubs open late into the night. 7 Mile Beach is a perfect spot for those looking for a mix of relaxation and entertainment, and it is considered one of the best beaches in Jamaica.